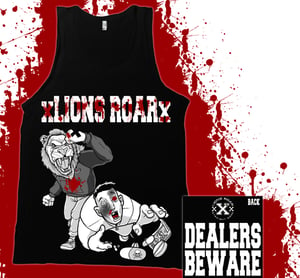 €

4.99 - On Sale
The xLions Roarx "Dealers Beware" shirt or tank top: for everybody who isn't a big fan of dealers in their neighbourhood ;-) Available in all sizes.
Artwork credits go to Javi.
*All orders ship with free stickers.
*If you don't have Paypal, please contact us on truehcevents@live.nl and we'll work out another way to pay.