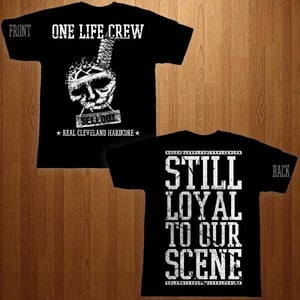 €

4.99 - On Sale
One Life Crew back again! After nearly 20 years OLC is harder then ever. Love it or hate it, OLC won't be stopped.
Get on these fast, we have a limited stock!
Please tell us in the comment field which shirt you would like. Forgot to do this? No problem, we'll ask you if we have not received the preferred shirt.
*All orders ship with free stickers.
*If you don't have Paypal, please contact us on truehcevents@live.nl and we'll work out another way to pay.